Bent u op zoek naar een originele locatie voor een vergadering of zakelijke bijeenkomst? Dan bent u op de Veluwe helemaal op de juiste plek! Tussen het groen heeft u genoeg mogelijkheden om inspiratie op te doen. Kies er bijvoorbeeld voor om voor, na of tijdens uw vergadering een wandeling te maken. Kortom, op deze unieke locatie kunt u vergaderen, terwijl u tegelijkertijd geniet van al het groen.
In de puntjes verzorgd en een prachtige locatie
Wilt u graag een zaal huren in Apeldoorn, midden in de natuur? Met de Veluwe als achtertuin is een vergadering, seminar, congres of andere bijeenkomst bij Van der Valk Apeldoorn – de Cantharel de perfecte keuze. Op deze centraal gelegen locatie langs de A1 kunt u profiteren van luxe vergaderfaciliteiten. Met 14 multifunctionele vergaderruimtes zijn er verschillende manieren om uw ruimte optimaal te benutten. Samen met het professionele salesteam kunt u een op maat gemaakt vergaderarrangement samenstellen. Of u kunt kiezen voor een vast vergaderarrangement met optionele extra's naar uw wens. Bent u hard aan het brainstormen en is het tijd voor een pauze? Dan kunt u ervoor kiezen om een frisse neus te halen in het bos dat aan het hotel grenst. Wanneer u de vergadering of congres wilt onderbreken zijn er genoeg mogelijkheden voor een buitenactiviteit. Zo kunt u wandelingen maken met een coach of een exotische jeepsafari als groepsactiviteit maken over de Veluwe. Bij Van der Valk Apeldoorn – de Cantharel combineert u gemakkelijk zakelijk met ontspanning en geniet u bovendien van de prachtige natuur.
Uniek vergaderen
Wilt u een unieke ervaring op de Veluwe? Dan kunt u kiezen uit een bijzondere vergaderruimte in Apeldoorn. Kies bijvoorbeeld voor een sprookjesachtige vergadering bij de werkplaats van Huisje James. Of ga mee met een bijzondere rit in een pipowagen. Bent u met een groter aantal? Dan kunt u gebruik maken van een unieke vergadering in een outdoortent in het bos.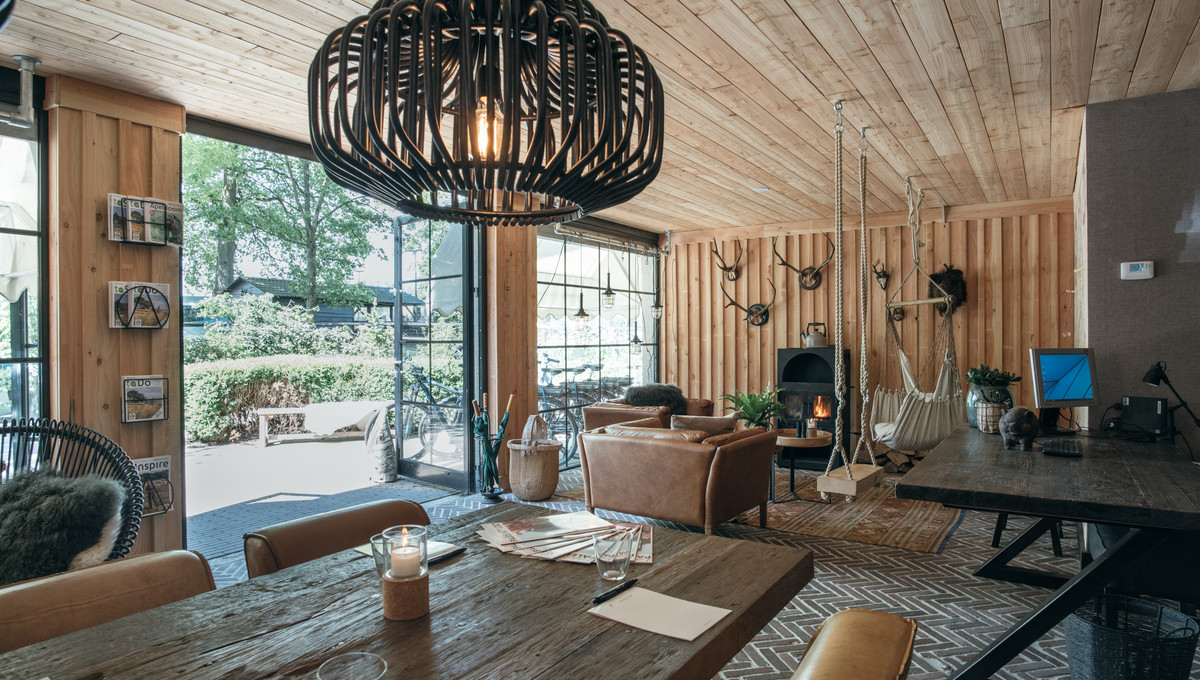 Voor meer informatie neemt u contact op met de salesafdeling via 055-3121246. Bent u nieuwsgierig naar wat Van der Valk Apeldoorn – de Cantharel nog meer te bieden heeft? Bekijk dan onze website:
https://www.vandervalkapeldoorn.nl/